Banana Tahini Smoothie Bowl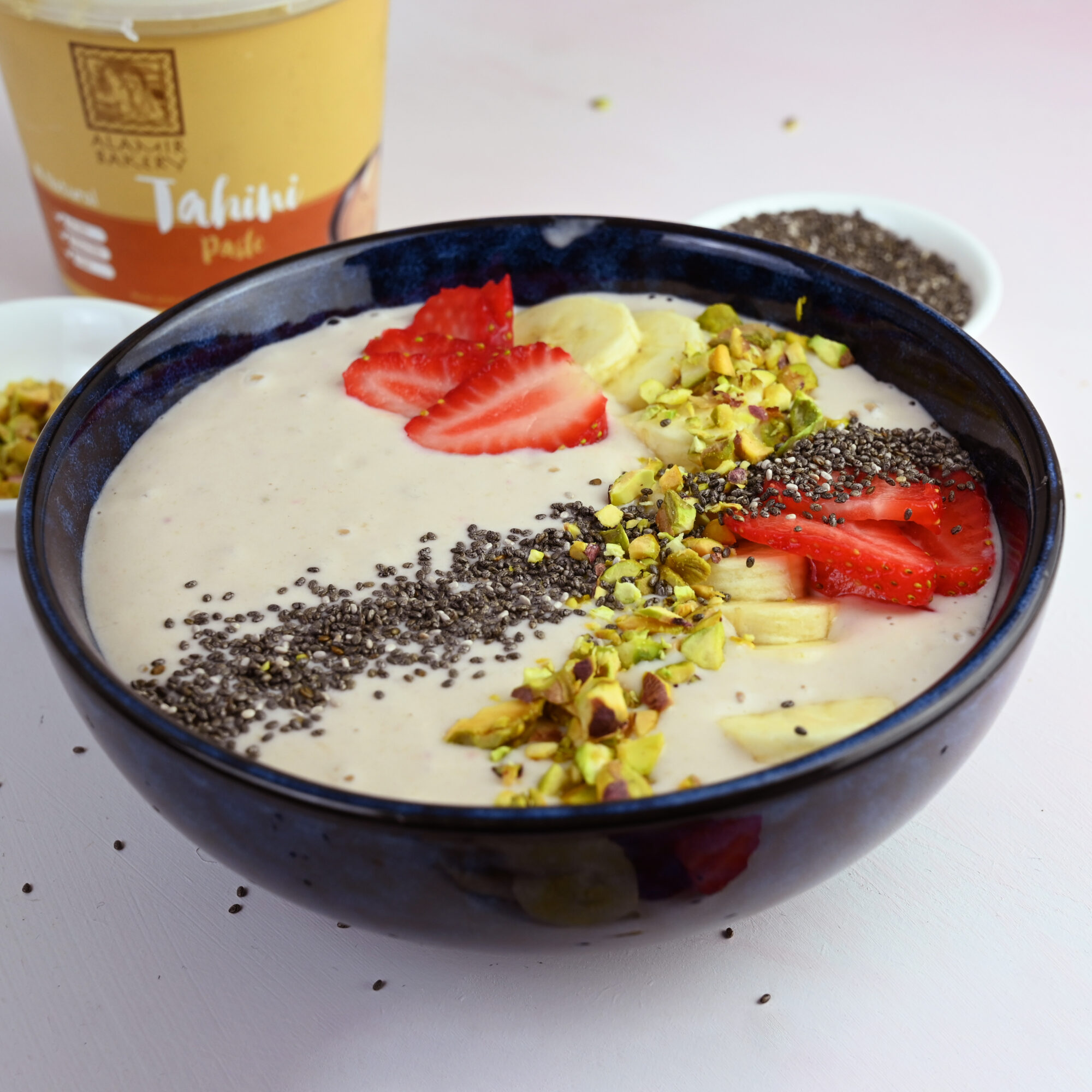 The tahini is the secret ingredient in this banana smoothie bowl, adding a nutty, sesame twist.
Important! Pre-sliced frozen bananas and ice-cold Greek yoghurt and milk are vital for getting that creamy thick soft-serve texture!
The toppings are an attractive feature also, they make this thick creamy, seemingly decadent smoothie bowl way better than ice cream, way to go for breakfast! 
Not only rich and creamy, but also incredibly healthy!
2
cups
ice cold Greek yoghurt
1
sliced frozen banana - pre slice your banana before you freeze it
½
cup
ice cold full fat milk
Toppings
1
Important: slice your bananas before you freeze them!
In a blender, or with a stick blender combine the frozen bananas, ice cold Greek yoghurt, ice cold milk, Alamir Bakery Tahini , vanilla paste, and honey. Blend until completely smooth and thick.
2
Divide smoothie into 2 chilled bowls. Add toppings as desired and enjoy immediately!