Creamy Kumara and Mushroom Stew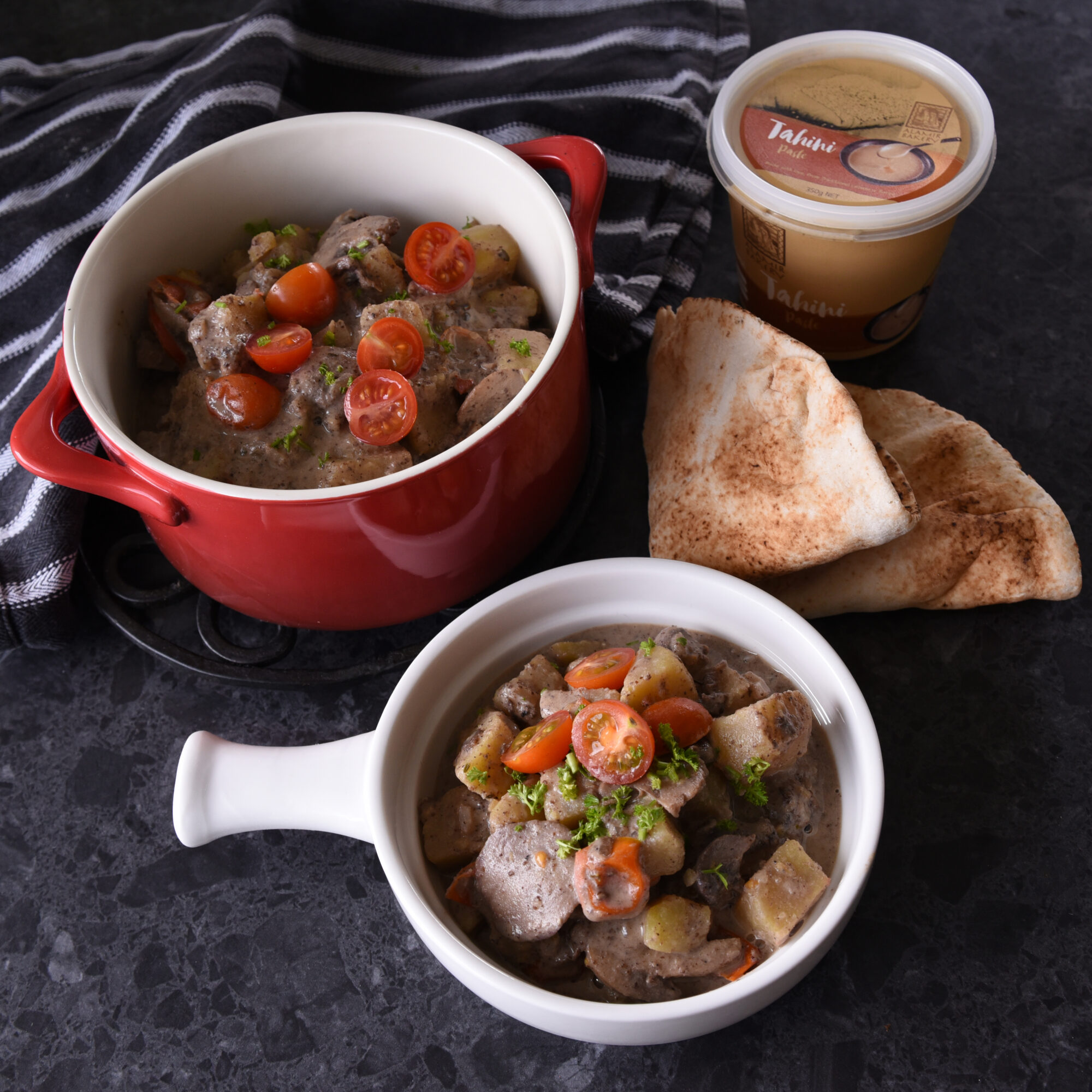 Tahini is one of the darlings of the culinary world, and used widely in Lebanese cooking. Made of sesame seeds, it has a paste-like texture, and it is the creamy element in this filling and delicious stew that thickens, and binds the ingredients together and adds a savoury nutty and tangy flavour. Tahini can be used in many ways, from simple wraps, thickening stews such as this one, through to Chocolate Bliss Balls, and delicious cookies!
Rich flavour comes from our beautiful sweet kiwi kumara and yummy mushroom bites, intensified by the inclusion of chillies and the wonderful spices commonly used in Lebanon. This is a great warming dish for everyone, and it is vegan friendly!
225
g
diced kumara, red or orange
1
diced brown or white onion
170
g
halved cherry tomatoes
2
thinly sliced cayenne chillies
225
g
quartered mushrooms
Prep Time12 minsCook Time40 minsTotal Time52 mins
1
Heat the oil in a large pan until it is hot. Lightly fry your kumara on medium high until it turns a light golden colour. Set kumara aside.
2
Place garlic, onion, chili, spices, thyme and mushrooms in the pan. Let everything cook until the onions are translucent and the mushrooms brown - about 5 minutes. Now add the kumara to the pan.
3
Pour in the stock, bring it to a boil, then turn it down to a simmer. Let it cook for at least 30 minutes, stirring frequently.
5
Add in your cherry tomatoes, and let them warm through for about 5 minutes. Serve garnished with mint. Enjoy with an Alamir Bakery Pita Bread.