Falafel Bites with Tarator and Hot Chips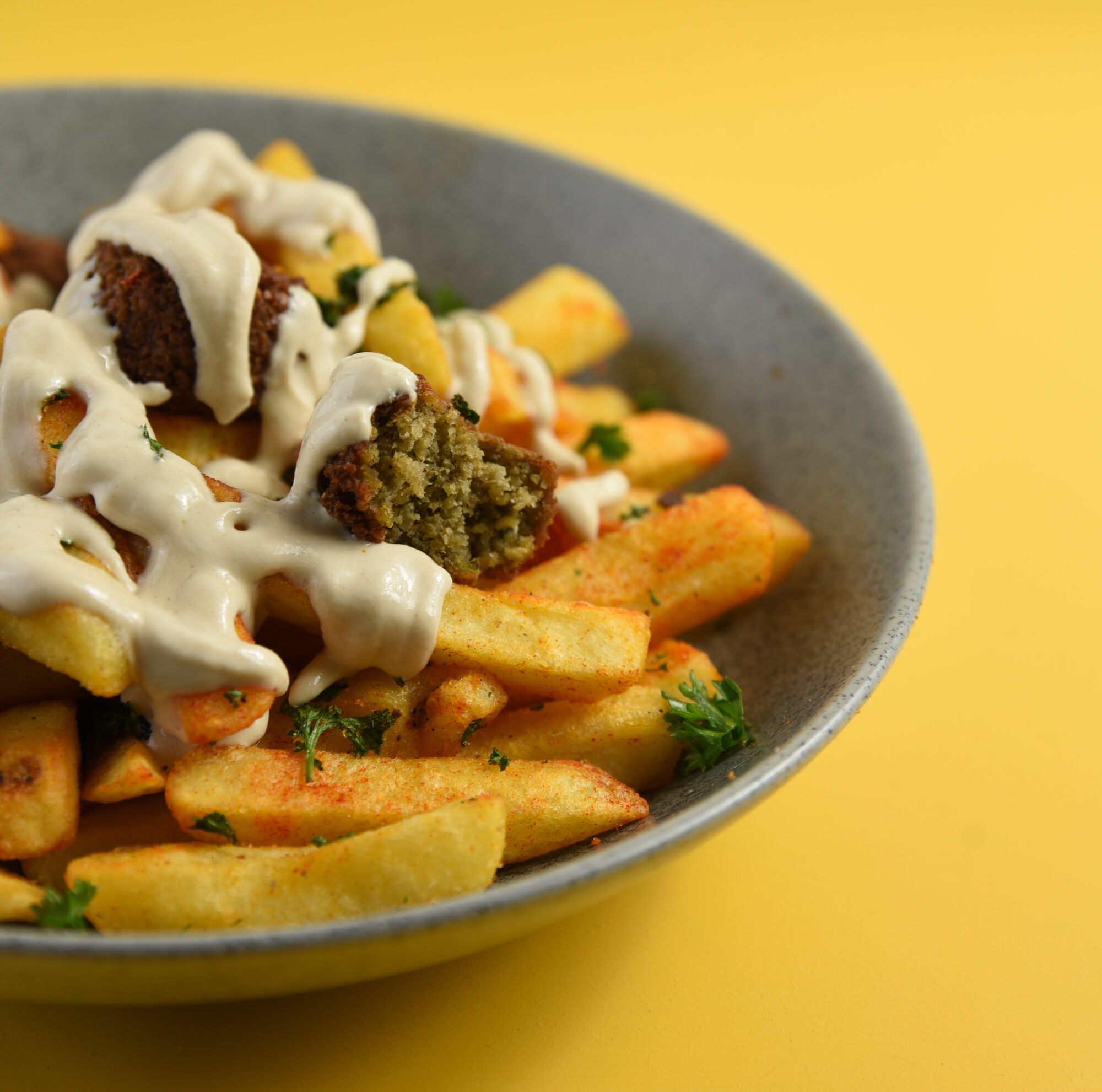 Falafel Bites are our delicious, super easy, vegan solution for those nights when a quick, tasty and satisfying meal is a must! Pop them in the oven for 10 minutes, whip up a batch of our crispy-on-the-outside-fluffy-on-the-inside-chips, (or ring your local chippy for a quick pick up), season the hot chips with our Chicken Shawarma spice, smother Falafel and Chips with our Tarator, and you have a sensational vegan meal on the run!
Tarator, our dreamy tahini dressing, is the creamy element that is the traditional sauce used with hot chips in Beirut, so transport yourself, and your friends to the streets of Beirut!
Olive oil for deep frying
Prep Time5 minsCook Time20 minsTotal Time25 mins
1
Preheat oven to 200 degrees Celsius.
2
Peel potatoes, and cut into thick chunky chips.
3
Place in a saucepan of water and bring to the boil.
6
Deep fry potatoes in hot olive oil, until golden.
7
Drain chips on paper towels.
9
Serve onto 4 plates, add the cooked falafel bites.