Falafel lunch in a jar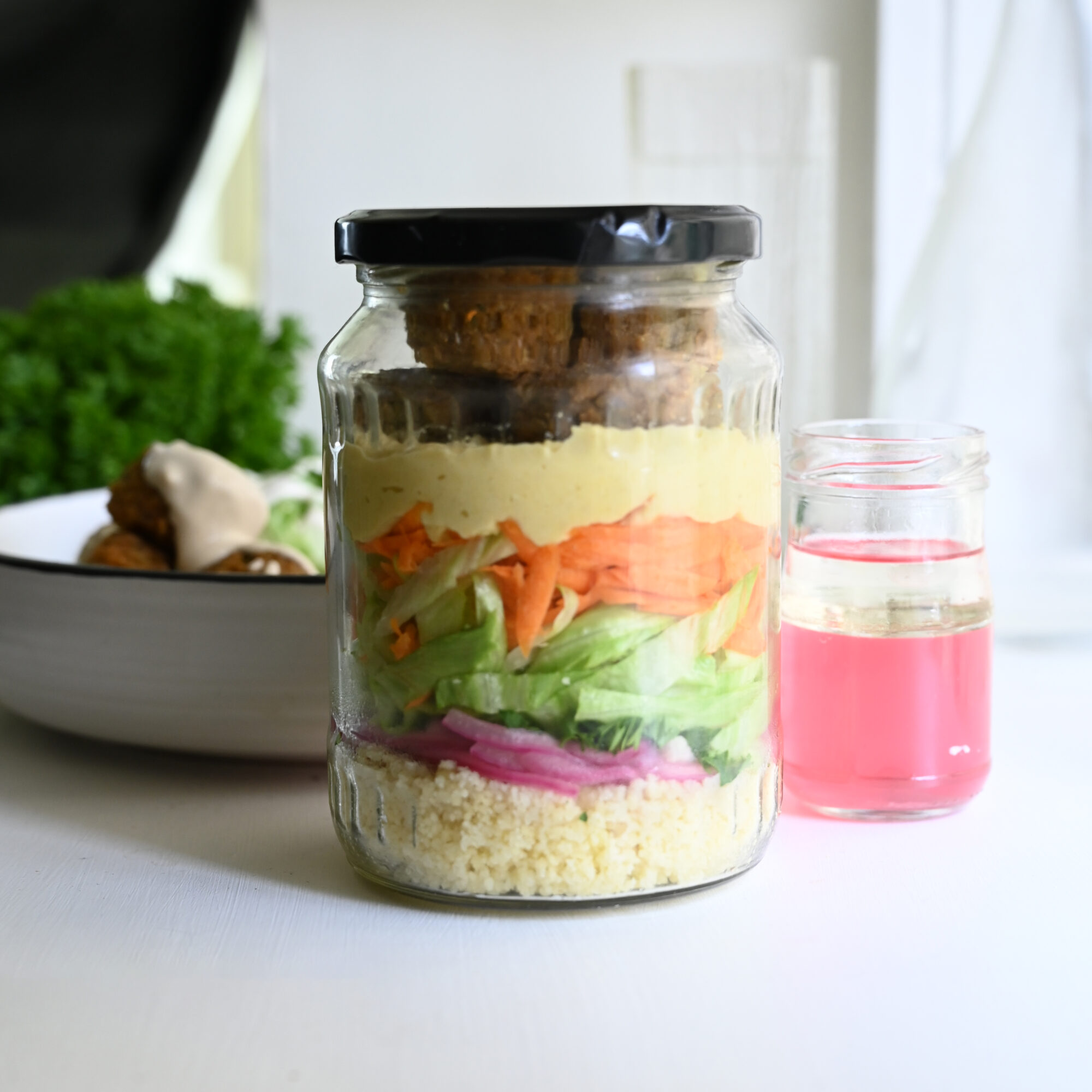 Served either hot, Iskender style, on a plate, or cold, layered in a jar as the ultimate work lunch, this quick and refreshing meal is incredibly versatile.
Creamy hummus and a lemony vinaigrette ensure that all the salad ingredients, and the golden falafel, are bound together with a satisfying blend of flavours and textures.
¼
finely sliced red onion
small bunch of parsley - finely chopped
Vinaigrette
Prep Time10 minsCook Time10 minsTotal Time20 mins
1
Preheat the oven for the falafel. Mix together the lemon juice and the olive oil. Season with sea salt and finely ground black pepper. Add finely sliced red onion and macerate for 10 minutes.
2
Prepare couscous according to the directions on the packet.
3
While the couscous is cooking, place the Alamir Bakery Falafel Bites on a baking sheet lined oven-proof tray. Bake in pre-heated oven for 10 mins until piping hot.
5
Top with the macerated onions, saving the lemon vinaigrette. Screw the lid on, refrigerate where possible.
6
Seal the vinaigrette into a watertight tight container. Use as a dressing for your Falalel lunch in a Jar. Enjoy the compliments - bon appetite!