Lamb Shawarma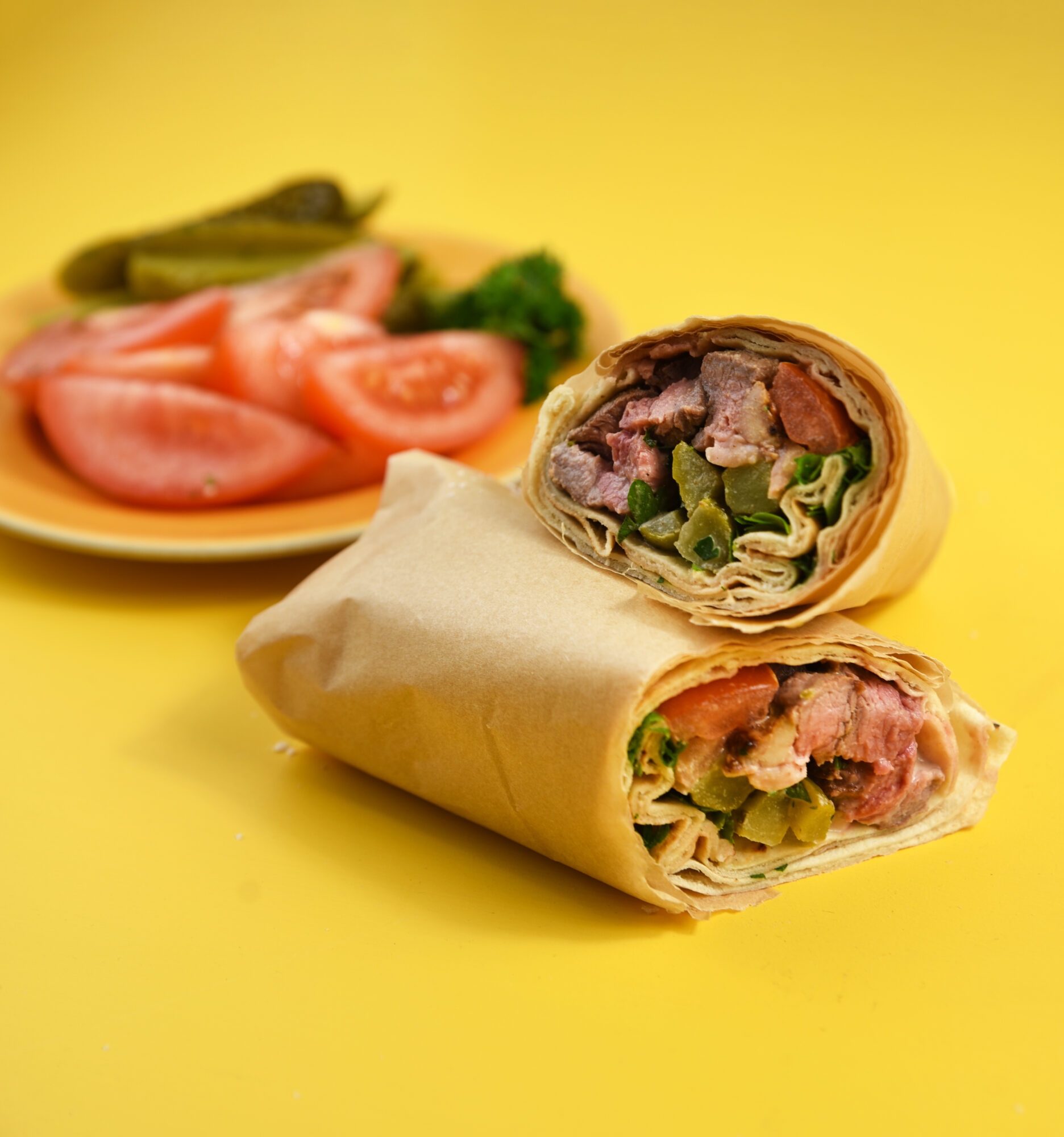 The secret to tasty, tender, tangy lamb is not only our amazing shawarma spice mix, but also marinating the lamb fillets in lemon juice for both tenderness and bold flavour.
Wrapped in freshly baked Alamir Bakery Pita Bread, and topped with vegetables and sumac, the final touch of deliciousness is the liberal dressing with garlicky Alamir Bakery Tarator (tahini dressing). Bon Appetit!
3
cloves of garlic, crushed
1
tsp
ground black pepper
Filling
2
Red onions thinly sliced
1
bunch of coarsely chopped flat leaf parsley
For the wraps
Prep Time45 minsCook Time45 minsTotal Time1 hr 30 mins
Lamb
1
Combine lamb, lemon juice, Alamir Bakery Shawarma Spices, first onion, garlic, salt and pepper, in a roasting try and marinate for at least 15 minutes, preferably overnight!
3
Roast uncovered until lamb begins to brown. Reduce heat to 180C.
4
Cover lamb with foil and cook for another 30 mins, or until lamb is tender.
5
Remove from the oven, rest, then thinly slice.
Filling
6
Mix the onion with the sumac.
8
Arrange all the ingredients on one large platter, don't forget the Alamir Tarator! Invite everyone to assemble their unique lamb shawarma to their own taste.