Pan Chicken Shawarma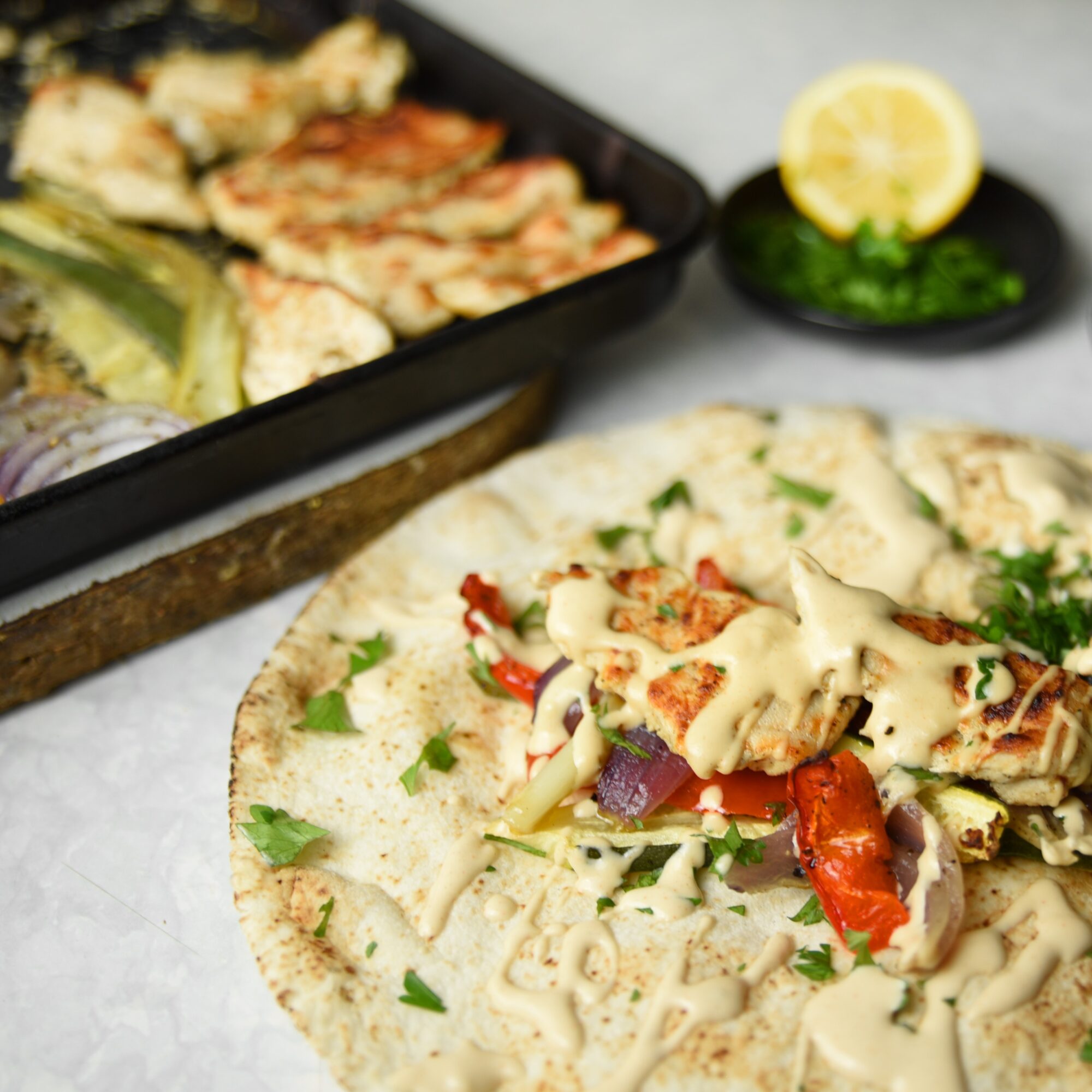 Easy Pan Chicken Shawarma is rich in the Mediterranean flavours that we love, and has all the feels!
One pan cooking is perfect for our busy lives, and this delicious meal can be made with a few easy steps, then thrown into the oven.
However, we warn you, the beautiful spicy aromas will whet the family's appetite, and these truly delicious make-your-own pita wraps will quickly disappear!
If you are a chili fan, enhance your amazing meal with a splash of your favourite chili sauce.
1
cup
plain greek yoghurt
3
large boneless skinless chicken breast,
2
tbsp
extra virgin olive oil
2
large red bell peppers, cut into 1/2-inch thin strips
1
red onion, cut into 1/2-inch thin slices
To Serve:
Prep Time10 minsCook Time20 minsTotal Time30 mins
1
Preheat oven to 180 degrees.
3
Add the chicken to the marinade and toss until fully coated. Set aside.
4
Spread 1 tablespoons of olive oil onto a baking paper lined, high edged baking tray. Arrange chicken, onions, bell peppers and courgette on the baking sheet and drizzle with remaining olive oil.
5
Place the baking tray on the centre rack and bake for 20 minutes until chicken is cooked through and onions and peppers are tender.