Pita with Buttery Spinach and Feta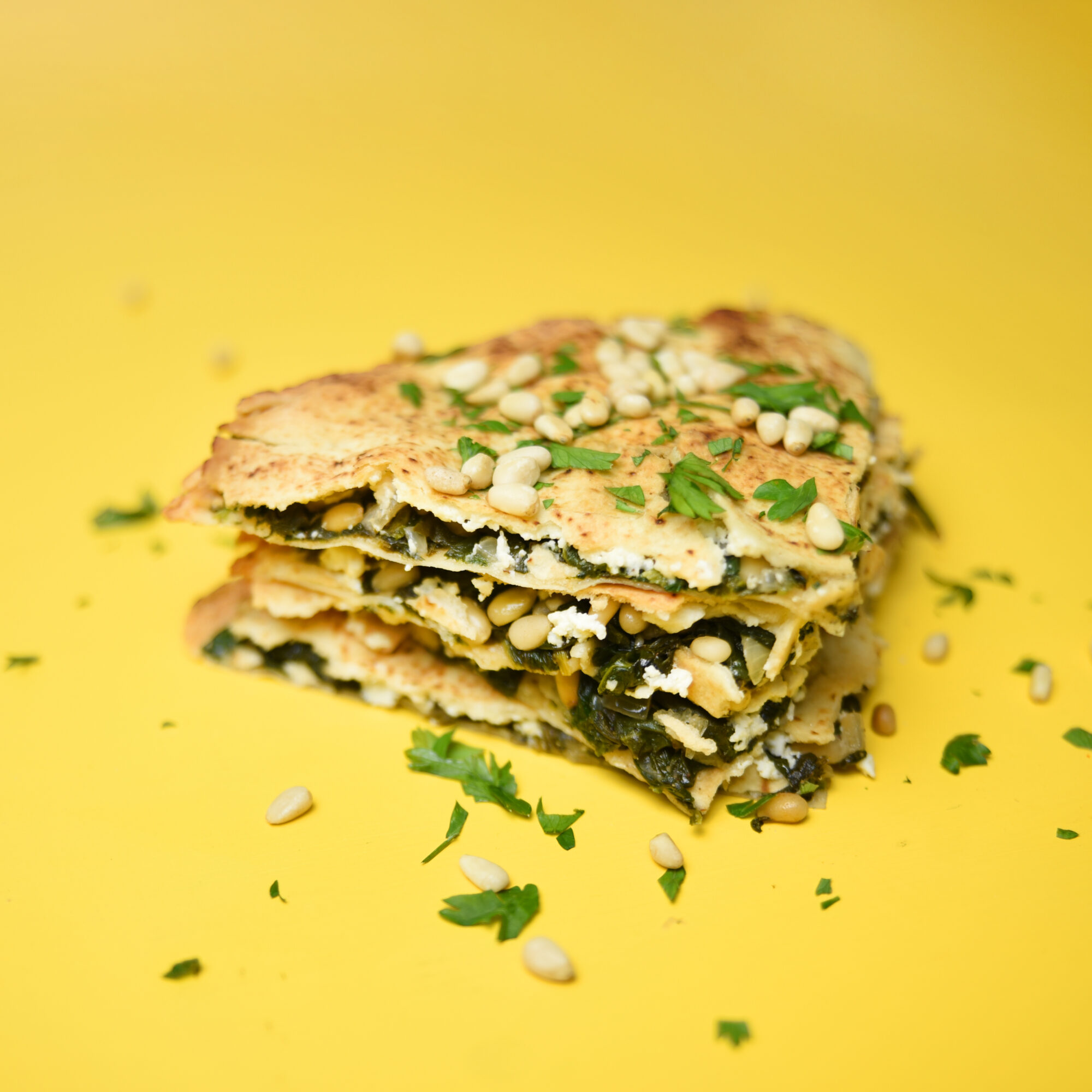 Ramp up your morning tea, or your lunch, with this hot savoury treat.
What could be healthier, and more delicious, than wrapping gorgeous wilted spinach and onions in an authentic Lebanese pita bread, toasting it, and sprinkling it with crumbled feta?
The lovely Lebanese flavours in the buttery filling will tantalise your taste buds long after you devour it, who knows, this dish may become a quick lunch that you return to time after time!
1
120gm bag spinach leaves
a small dash of pomegranate molasses
Prep Time10 minsCook Time8 minsTotal Time18 mins
1
Heat your oven to 180 degrees.
3
Heat olive oil in a deep frying pan, sauté spinach and onion until wilted and buttery. Drain well.
4
Stir in pomegranate molasses, lemon juice, sumac, cumin, ground coriander and pine nuts.
6
Put back together, turn the oven up to 200 degrees. Return the filled pita bread back in the oven for a further 5 minutes to warm through and puff up.
7
Crumble feta over the pita, and serve with tabbouli or a side salad.