Roasted Fennel and Steak Wrap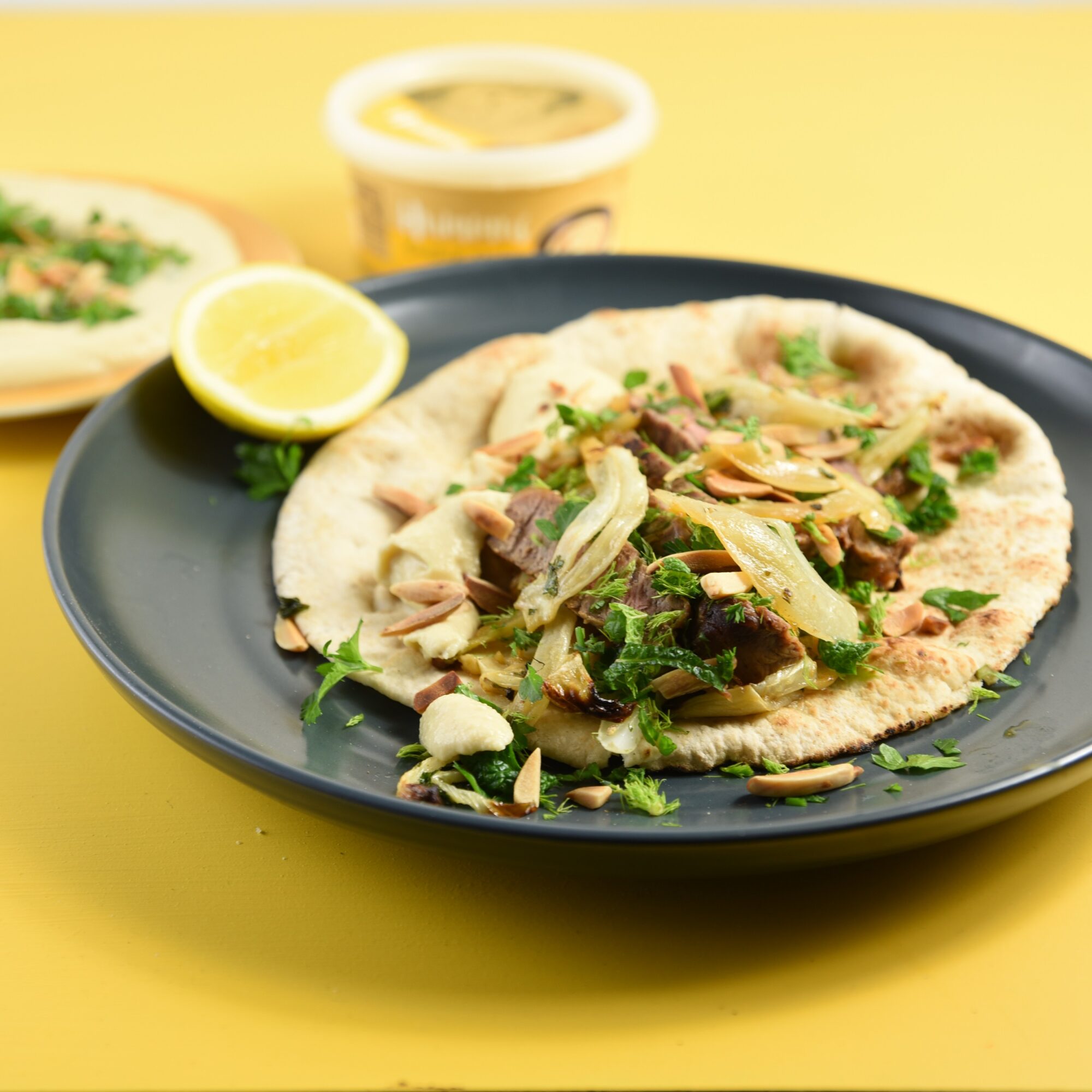 Have you discovered the delicious properties of fennel? We frequently use it in Lebanon for its delicate liquorice flavour and soft texture. In this recipe we are using the bulbs, but fennel is much more than that! The feathery foliage is a delicious herb, and fennel seeds are often used in slow cooked dishes! The mild flavour of the roasted bulb makes it the star of our steak wrap.
We've roasted it with garlic and lemon juice, added some beautifully caramelised steak, and served it on a bed of silky crushed garlic hummus, wrapped in a freshly baked pita bread, and voila, next level fakeaway!
2
fennel bulbs - sliced into 5ml slices
1
clove of garlic, minced
handful of parsley, finely chopped
Prep Time5 minsCook Time25 minsTotal Time30 mins
2
In a large bowl mix the sliced fennel with the olive oil, garlic, salt, lemon juice, 3/4 of the parsley, lemon zest and black pepper.
3
Place the slices onto a baking tray lined with parchment paper; avoiding overlapping.
4
Bake for 10 minutes, then flip and bake for other 7-8 minutes.
5
Season the steak both sides with salt and pepper.
6
Preheat olive oil in a frying pan. Watch carefully as olive oil heats quickly. Add the steak to the pan, and sear for 5 minutes per side in a hot pan.
7
Remove steak from pan and rest.
8
Dry roast roast almond flakes at medium heat in a frying pan. Toss until lightly browned, 3-5 mins.
9
Remove the fennel from the oven.
11
Slice steak diagonally, and scatter on the wrap. Scatter fennel on top of steak.
12
Garnish with remaining parsley and toasted almonds! Enjoy.