Roasted Kumara and Spinach Salad with Tarator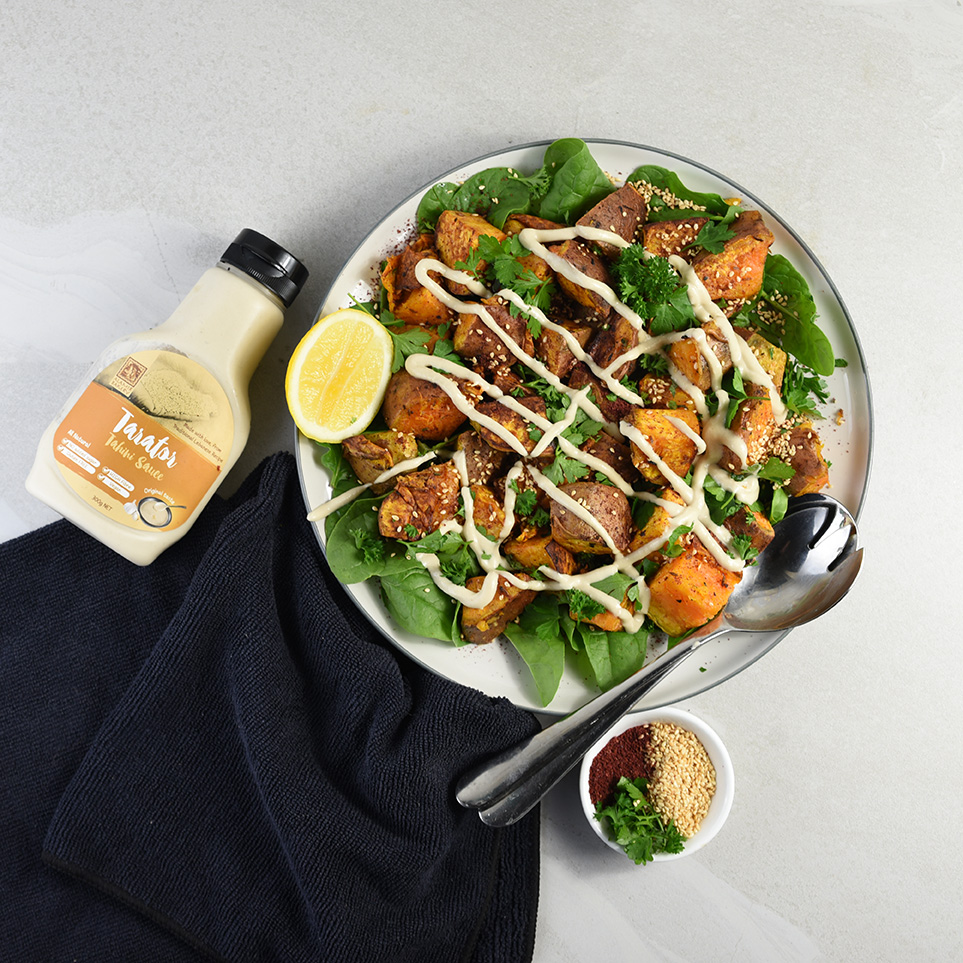 Nothing beats a quick, hearty and substantial meal, and you can't go past caramelised roast kumara, and easy and oh so healthy spinach, for a fast and filling salad after a long day. Eat it hot in winter, and it is scrumptious cold in the summer!
Our beautiful kiwi orange kumara is filling and sweet when roasted, and the addition of versatile Tarator (a tahini dressing that goes with everything, fish, sandwiches, fried food - great with hot chips!) is the lemony, garlicky element that firmly will add this roast kumara and spinach salad to your family's quick and easy go-to delicious salads! It is seriously amazing.
2
large orange kumara, cut into cubes
sea salt and freshly ground black pepper to taste
¼
cup coarsely chopped flat-leaf parsley
Prep Time10 minsCook Time35 minsTotal Time45 mins
2
In a large mixing bowl, toss the kumara with a drizzle of olive oil. Season with salt and pepper. Spread out evenly on a baking paper lined baking sheet, and roast for 20 to 30 minutes. The kumara are done when they're spotty brown.
3
Toss sesame seeds in a frying pan on medium heat, watch them closely and remove from the heat when they are a light golden-brown colour. 3-5 minutes.
4
Wash the spinach and drain thoroughly, spread on a serving platter. Spoon the roasted Kumara evenly on top and scatter the toasted sesame seeds over.
6
Garnish with the sumac, parsley, chopped mint, a light sprinkling of salt and pepper, and a drizzle of olive oil.