Spanish Style Margarita Pita Bread Pizza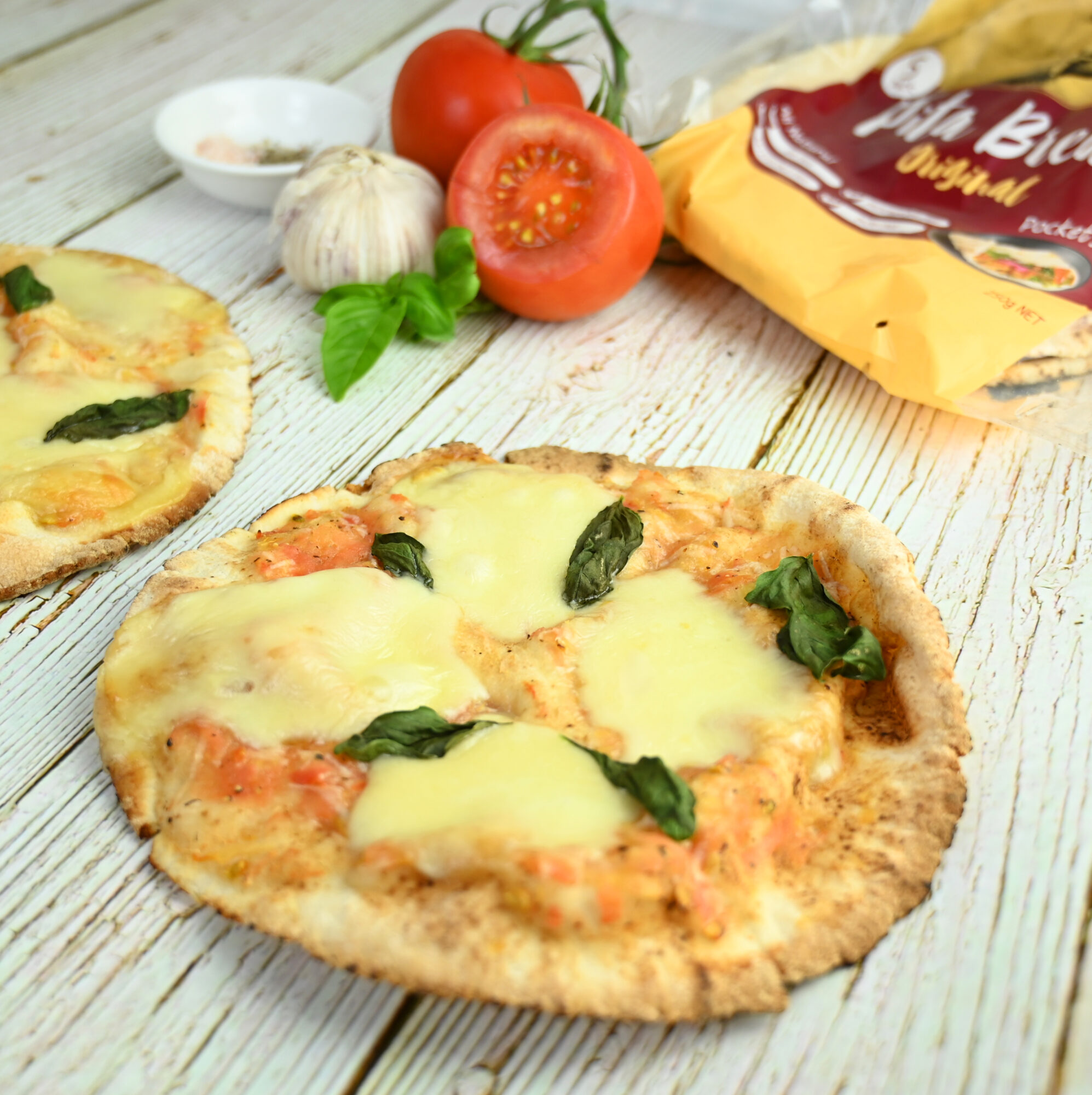 Pita bread pockets make a quick and easy pizza base, top them with this light and fresh base sauce, sooo good for summer.
Make a pile of these individual pizzas, melting with cheese, as everyone will want seconds.
Be sure to eat this as soon as they come out of the oven, the tomato juices will quickly make the pita bread soggy if you leave it to sit.
Enjoy this simple dish that is more than the sum of its parts!
2
large very ripe tomatoes
150
g
Mozzerella cheese, or a cheese of your choice that melts well
Prep Time5 minsCook Time5 minsTotal Time10 mins
1
Make a small hole in each tomato and grate over the large holes on a box grater. Grate the garlic clove into the same bowl. Season with salt and pepper.
3
Arrange slices of Mozzarella on top of the tomato sauce, scatter with basil leaves.
4
Bake in a preheated oven at 220 for 5 minutes. Drizzle with a little oil. Serve immediately.