Spinach & Coriander Soup With Tarator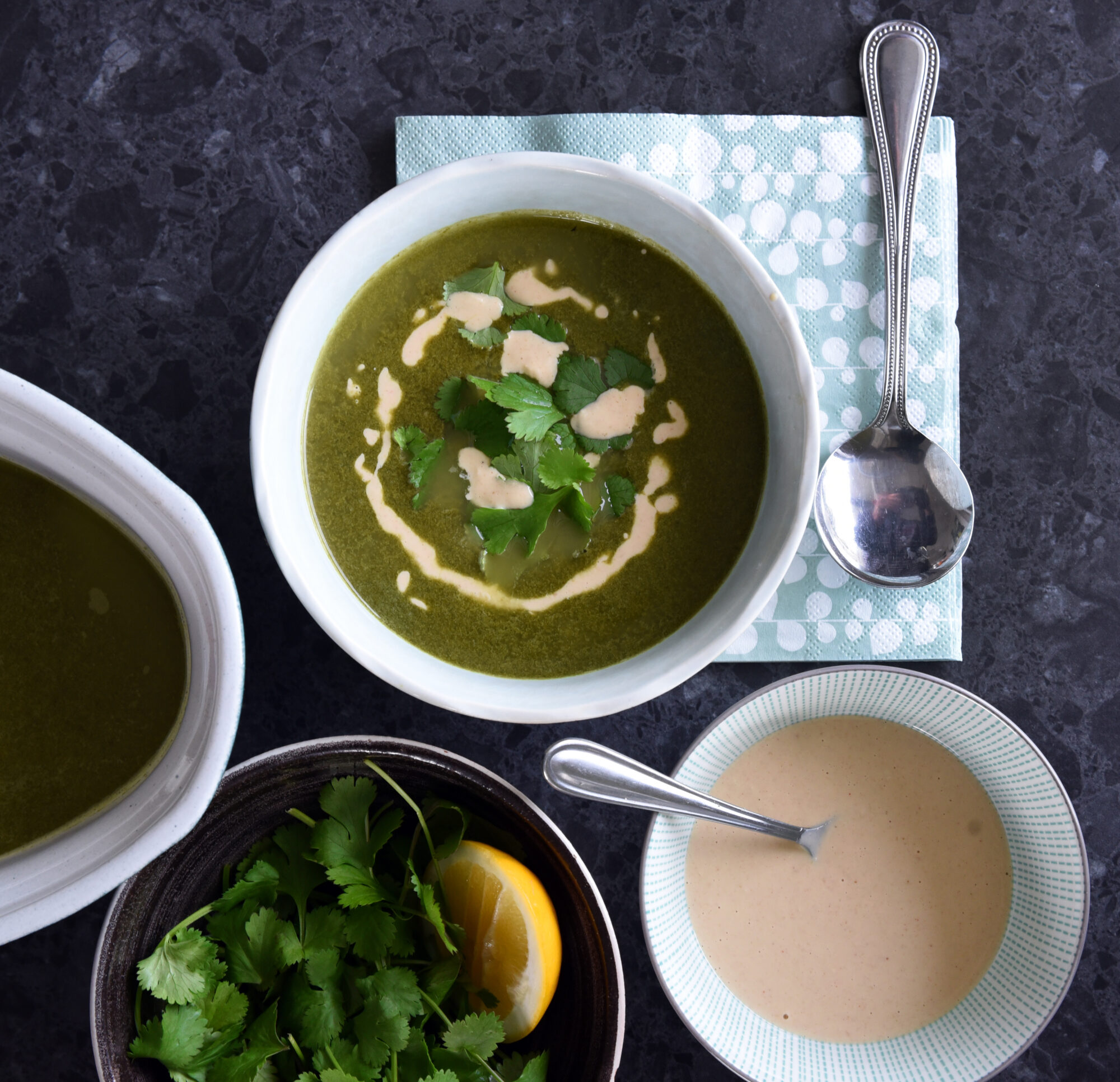 Our spinach soup is bright with lemon and fresh with coriander, but the secret ingredient is the tahini, which is layered into the soup to thicken it, and then Tarator drizzled generously on top as a gently tangy sauce.
Our recipe is based on a soup made by Samin Nosrat, who says "The result is a soup that's both vegetal and creamy, tangy and rich. You'll find it so tasty that you'll forget you're drinking your vegetables."
Soup
4
cups
roughly chopped fresh coriander (from 2 large bunches)
2
tbsp
freshly squeezed lemon juice, plus more as needed
Prep Time10 minsCook Time15 minsTotal Time25 mins
Soup
1
Bring the stock to a boil in a heavy pot over high heat. Stir in the spinach, coriander, Alamir Bakery Tahini , and salt, and return to a boil. Turn off the heat and stir in the lemon juice.
2
Use an stick blender to purée the soup (or transfer to a standard blender and purée, taking care to leave the centre of the lid open and covered with a towel as you blend). Taste and adjust seasoning with more salt and lemon, if desired.
3
Check your tarator is at a drizzle consistency. If not, carefully mix in water until the tahini sauce readily pours.
4
Serve the soup immediately and drizzle with the Alamir Bakery Tarator. Cover and refrigerate the remaining soup and sauce for up to 1 week, or freeze the soup for up to 1 month.