Tahini Chocolate Bliss Balls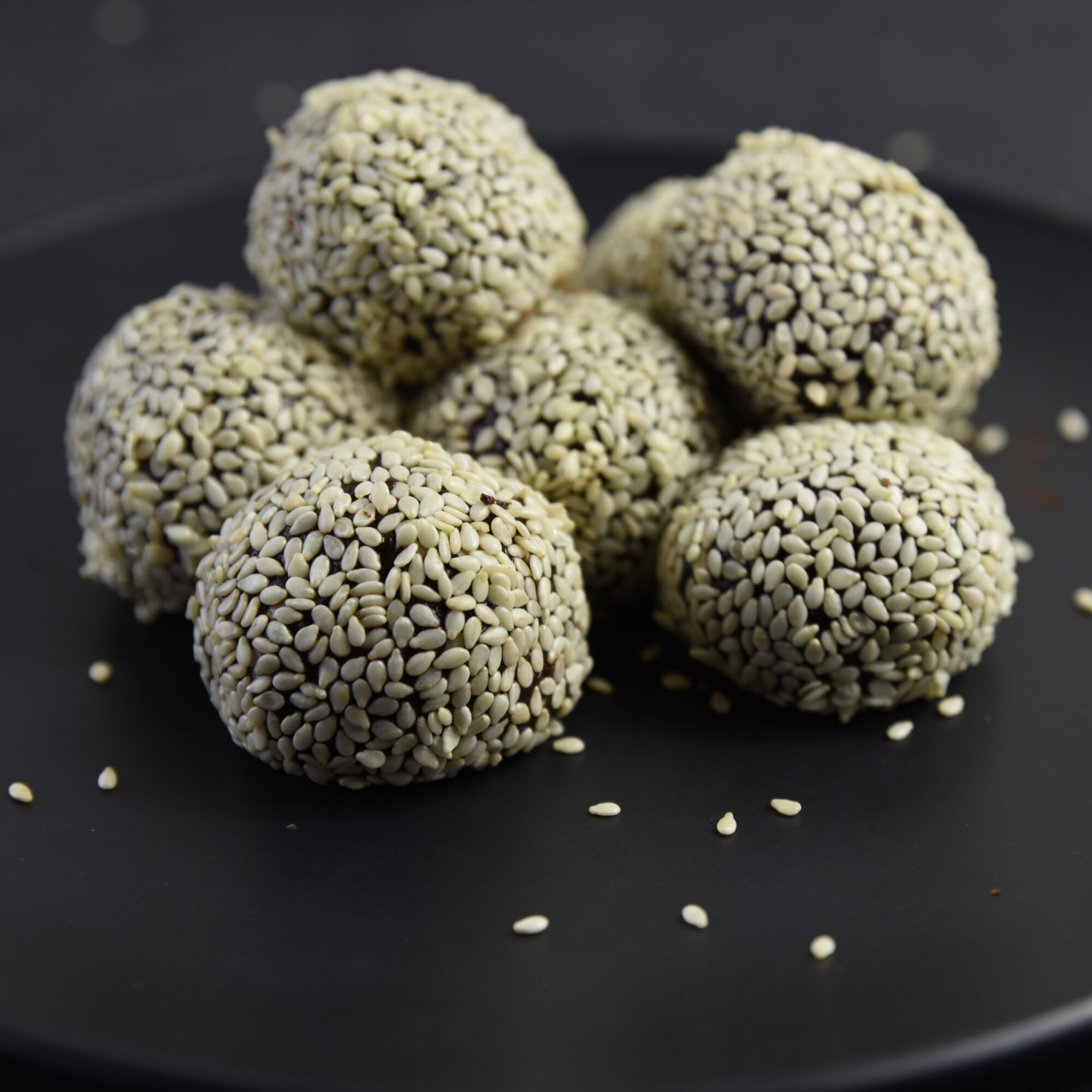 We love tahini and exploring different ways to include it in treats that are super easy, heathy and delicious! This one bowl, no bake chocolate bliss ball recipe shows that tahini and chocolate are a winning combo.
Enjoy these rich and yummy treats as a midmorning snack, or as a chocolatey hit after meals
½
cup oat flour (blitz oatmeal in the food processor if you don't have oat flour)
Prep Time10 minsTotal Time10 mins
1
Mix the oat flour, cocoa and salt in a mixing bowl.
3
Shape into balls, then roll in sesame seeds to coat.
4
Refrigerate for 30 minutes to allow them to firm up.
5
Store in an air-tight container in the fridge and consume within 5 days.
Enjoy!