Tahini, Pistachio and Chocolate Chunk Cookies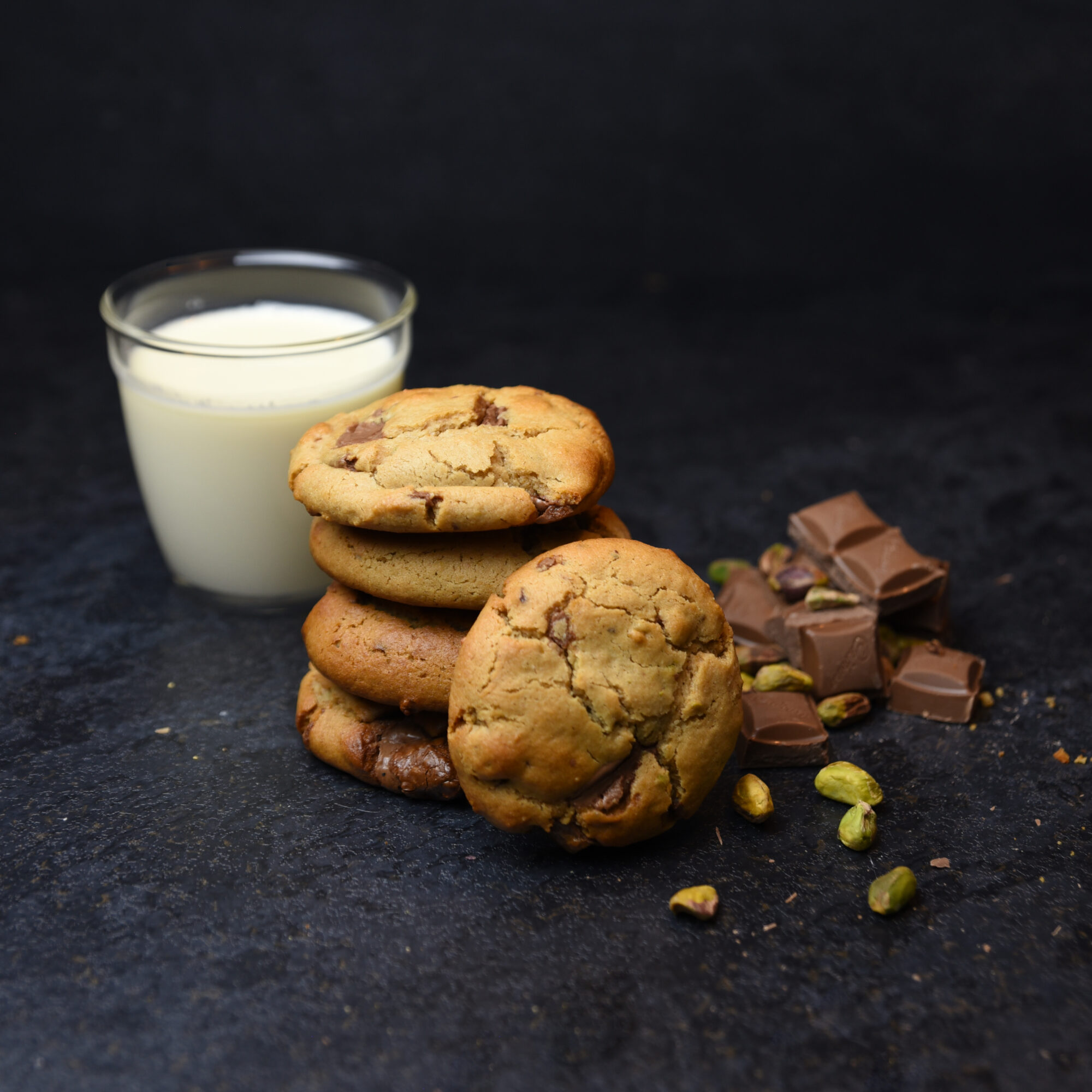 Tahini is gaining popularity as a cookie ingredient, so why not use it in one of our kiwi favourites! Everyone's Grandmother had their favourite chocolate chunk cookie recipe, but adding pistachios and tahini has made this into the ultimate chocolate hit to fuel your day. 
Perfect for after school, or after sports, or just the thing to snack on with coffee, try them warm out the oven.
It might pay make a double batch. Maybe some to give away - if they last that long!
1
tsp
apple cider vinegar
1
tsp
espresso power mixed with 1 Tbsp hot water
90
g
RSF dark chocolate chopped
⅓
cup
roughly chopped pistachio nuts
Prep Time35 minsCook Time16 minsTotal Time51 mins
1
Preheat oven to 180⁰C bake (160⁰C fan-bake). Line 1-2 oven trays with baking paper. Prep coffee mixture.
2
Make wet mixture. In a large bowl, whisk Alamir Bakery Tahini and olive oil together until you have a smooth consistency.
3
Add egg, maple syrup/honey, apple cider vinegar, coffee mixture and sea salt and whisk until smooth.
4
Lightly mix in spelt flour, almond meal, salt, baking soda and baking powder with wet mixture until just combined.
5
Pop in the chocolate and pistachio nuts and mix again until just combined.
6
Important! Refrigerate mixture for at least 30 minutes.
7
With wet hands, roll mixture into small golf ball-sized balls and place on tray. Gently flatten each cookie.
8
Bake for 11 minutes then open oven and carefully bang the tray against the oven rack so the cookies flatten further. Cook for a further 5 minutes. If cookies look golden with crispy edges remove from oven. Allow to cool for 5 minutes then transfer cookies to wire rack to cool completely. Store in an air-tight container for up to 7 days.