Beetroot Falafel Wrap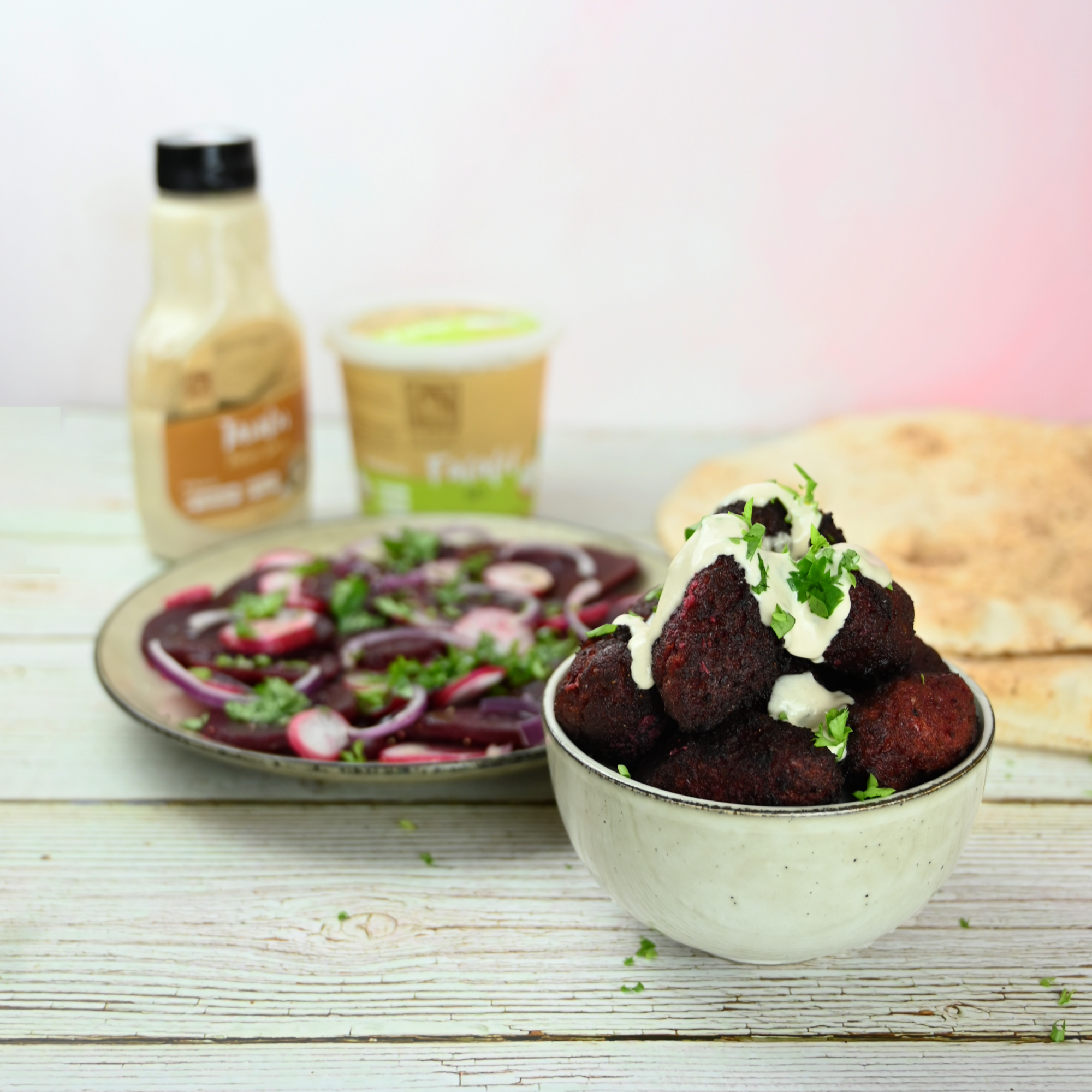 The kiwi love of beetroot is shared by the Lebanese, we traditionally use it in salads. In this recipe we put together two of our favourites in the simplest way possible!
Mixing blitzed beetroot into falafel mix is a fun way to add flavour and ring the changes with this familiar refrigerator staple. Wrap them in a pita bread with salad and a generous dollop of Tarator for a fast, delicious, and healthy evening meal. 
1
can of beetroot, drained
Tomatoes, cucumber, red onion etc
Prep Time15 minsCook Time10 minsTotal Time25 mins
2
Blitz, or mash, the drained beetroot in a medium mixing bowl.
3
Add the Alamir Bakery Falafel Mix and the baking powder. mix well. Gradually add the water, if required. Only add one tablespoonful at a time until it reaches your desired consistency. The more water you add the softer your falafel mix will be.
4
Half fill a saucepan with cooking oil and turn it on until the oil is simmering lightly.
5
Using a tablespoon or a falafel patty maker, add scoops of falafel mixture into the simmering oil.
6
Cook 1/2 falafel mixture until golden brown on both sides. Once cooked remove from pan, place on a plate with a paper towel on it, and pop them in the oven while you cook the remaining falafels.